Mercer Gallery
THE MERCER GALLERY
---
COVID-19 STATMENT
Out of an abundance of caution amid the COVID-19 outbreak, art exhibitions will resume at The Mercer Gallery 2020-2021 academic school year. However, all artist's receptions, demonstrations, and other on-campus visual arts events will be placed on hiatus until further notice. Please check back or follow us on Facebook at The Mercer Gallery to learn of any updates or rescheduled events. The 2020-2021 Mercer Gallery Calendar is tentative and subject to change. We ask that all gallery attendees follow all of the rules and guidelines of Garden City Community College. Masks are required, and we encourage social distancing, we are limiting the Gallery to no more than 12 people at one time. Additional COVID-19 information as it pertains to GCCC can be found at Here.
Mask Required
12 Person Capacity
---
GALLERY INFO
The Mercer Gallery at Garden City Community College is committed to offering a rich and diverse cultural experience to the campus community as well as to the greater region. The Mercer Gallery offers people a transformative opportunity to experience life as depicted by regional, national, and international artists. It is our goal to provide exhibitions which are inclusive of a variety of media and concepts. We provide exhibitions that will enhance lifelong experiences. We also create educational opportunities for our students as well as providing an exhibition venue for area student artwork.
Located in west wing of the Joyce Fine Arts building at 801 Campus Drive in Garden City Kansas. The Mercer Gallery is open Monday through Wednesday from 9 a.m. to 4 p.m., Thursdays from 9 a.m. to 10 p.m. and Fridays from 9 a.m. to 3 p.m. during the regular academic year (closed Summer term and other breaks). Admission is free. For more information, call Michael K. Knutson, Gallery Director, at (620) 276-9644
or e-mail michael.knutson@gcccks.edu
HOURS
| | |
| --- | --- |
| Monday | 9:00 AM - 4:00 PM |
| Tuesday | 9:00 AM - 4:00 PM |
| Wednesday | 9:00 AM - 4:00 PM |
| Thursday | 9:00 AM - 10:00 PM |
| Friday | 9:00 AM - 4:00 PM |
CALL FOR ARTISTS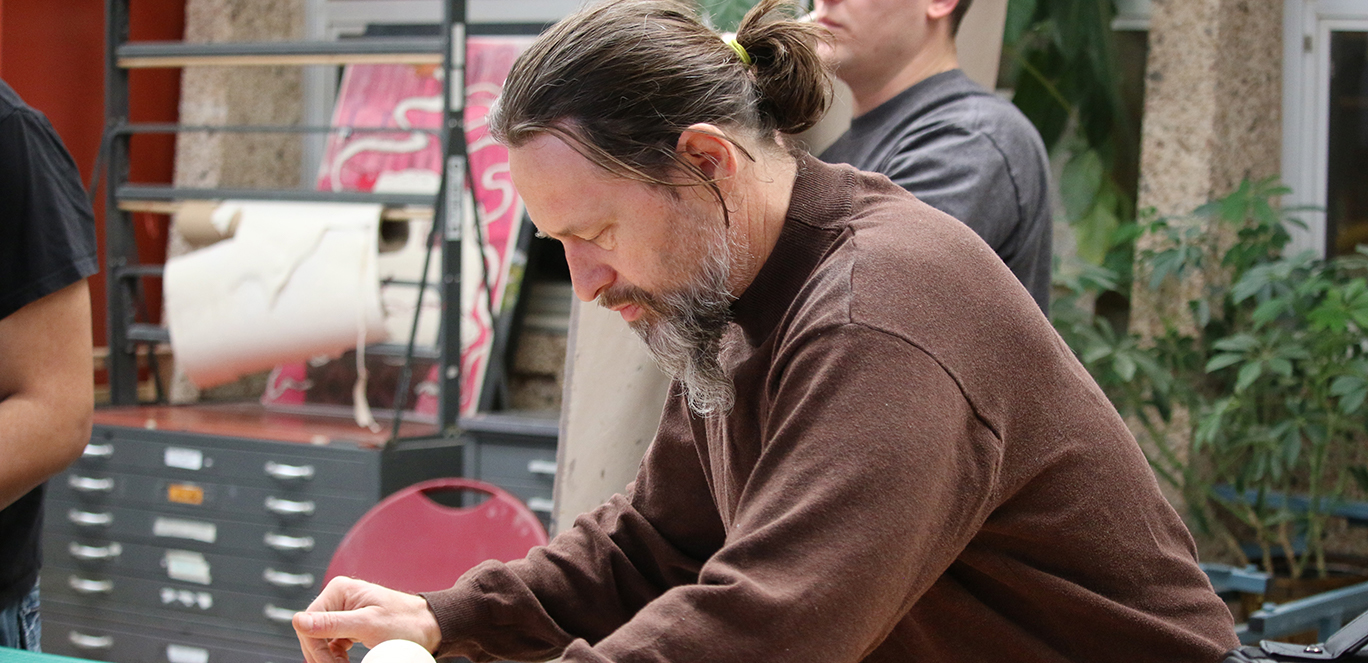 Interested in applying to the Garden City Community College Art Galleries for a future exhibition. Please email michael.knutson@gcccks.edu for further information.
2020 - 2021 Gallery Schedule
* All dates are subject to change
AUGUST - SEPTEMBER

Amy Schmierbach and FHSU Drawing Students

Fort Hays State University Drawing Professor

- A Mixed Media and Drawing Exhibition by FHSU Drawing Majors

Aug 17th - Sep 11th 2020

DECEMBER - FEBUARY

- Garden City High School Visual Arts Awards Exhibition

Garden City High School Student Artwork

Dec 11th - Feb 5th 2021

Awards Ceremony and Reception - TBA

SEPTEMBER - OCTOBER


Brian Hutcherson -

Fort Hays State University Art Education Instructor

- Transmogrifications

Sep 14th - October 16th 2020

Online Artists Lecture/Printmaking Demonstration - TBA

FEBUARY- MARCH

Nick Geankoplis & Flor Widmar (RESCHEDULED)

Kansas State University Ceramicists.

- Color & Canon

Feb 12th - March 12th 2021

Online Artists Lecture/ Demonstration - TBA

OCTOBER - NOVEMBER

Ruth Moritz (RESCHEDULED)

Artist and Poet from Salina Kansas

Mixed Media Assemblages

Oct 23rd - Nov 20th 2020

Online Artists Lecture/ Demonstration - TBA

THANKSGIVING - FALL BREAK



MARCH - APRIL

TBA

Mar 19th - Apr 23rd, 2021

DECEMBER

- Student Holiday Art Sale (TENATIVE)

GCCC Student Artwork

NOV 30th - Dec 4th 2020

APRIL - MAY

Garden City Community College Annual Student Art Exhibition

Apr 30th - May 14th 2021

Art Reception TBA
Archive
Coming Soon!
CONTACT INFORMATION
Brian K. McCallum
Division Chair - 3D Art Instructor
(620) 276-9419
brian.mccallum@gcccks.edu
Fine Arts Office
Pauline Joyce Fine Arts Building
(620) 276-9540
mark.scheopner.gcccks.edu


Garden City Community College exists to produce positive contributors to the economic and social well-being of society